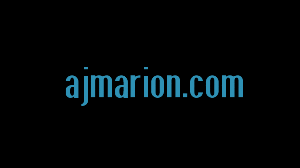 14:56 video
I await Mr Andrews, seated on the fireplace, strumming my fingers along the stone. He enters, silently picking up my collar, and lifts me to standing with a hand around my throat. His hand is immediately replaced by the collar, and I move my hair aside as he does the clasp. My arms are placed behind me, and pink cuffs are secured around my wrists with only a single metal link measuring the allowed distance between them. I wiggle and strut, casually testing the beginnings of my bonds. I lift my eyebrows excitedly and open my mouth wide for the bit gag Mr Andrews holds. I bite down as it is buckled into place.
Sufficiently gagged and partially bound, Mr Andrews takes a moment to grab and grope me. Pinching my nipples through my sheer blouse and bra, he evokes grunts and whimpers. A hand encircling my neck guides my body to the side and my skirt is lifted up to my waist, exposing my panties and nylon covered ass. Presented as I am, I receive several full handed swats.
Next, Mr Andrews sits down on the fireplace, legs spread wide and taps his thigh. I step between his legs and raise my foot, briefly balancing on one leg. I place my foot on his thigh, careful not to dig my high heel into him as he fastens an ankle cuff and heel strap. I coo and breathe intentionally as I work to balance myself. Without thinking, I remove my foot it's perch as he finishes the buckle.
"Nobody said anything about taking it down, did they?" he reproaches me while catching my leg and replacing it.
"No..." I sadly sigh.
"You put it up there because I asked, right?" Mr Andrews questions me.
"Yes..." I respond as he smacks my inner thigh.
"Tsk, tsk, tsk..."
The matching ankle cuff is put on, and I make certain not to make the same mistake.
Mr Andrews moves over to the couch and seats himself just behind me.
"Nobody said anything about turning, did they? Spread them." He instructs me as his hands push my thighs apart. "I want you to relish for a moment before I take it away from you." He continues to manipulate me as he wishes.
"Remember, a good portion of your function, is to be visually appealing, right?" Mr Andrews nonchalantly questions me.
He locks my ankles together in a similar fashion to my wrists, unbuttons my blouse, and continues to explore my body with his hands. Next, a short leash is clipped to my collar.
"Just in case, you know, you need to be taken for a walk." Mr Andrews tells me. I giggle in reply. "Exercised properly."
He leads me around the room, having me make tight turns. My stilettos click and clack loudly on the hardwood floor as I rush to keep up. He leaves to get a drink of water for himself and informs me that I need to stay standing. I walk and wander and stretch and stroke, attempting to be a pleasing sight. I twirl and spin to entertain myself.
Eventually, Mr Andrews returns. He tosses a small carpet on the ground, and pushes me down on my knees. Folded into a ball with the leash underfoot keeps my face close to his dress shoe as I serve as a foot stool for him. I lay my face on against his foot, and let out several relaxing sighs.