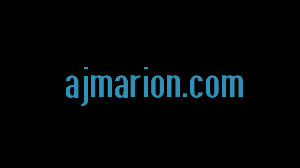 9:46 video
Van Ride Turns to Bound & Gagged Nightmare For Clubwear Clad Cuties!
Backstory: Sandra and AJ needed a night off. Knowing this, they used a Super-ed a car to take them to the club. The moment they got there , he noticed both of them. The dancing duo were about the same height. One curvy and buxom, the other lithe and athletic. a sexy couple that checked off all the boxes. He kept his eye on them all night. It was his lucky night. The ladies stayed out a little longer, and perhaps had one or two drinks more, than they should have. And then it happened. The moment he'd been waiting for. Sandra pulled out her smart phone and he saw the familiar ride-share app open up. He knew this was his chance. His nondescript van was conveniently, and purposefully, near the entrance. Before Sandra was done with her phone he was already out the door. As soon as the girls got outside, he was waiting. "You Super-ed, ladies?" he asked. Sandra and AJ smiled and dutifully climbed in. Just as the door slides shut, a sedan pulls up behind the van looking for his fare that will never come.
Our video begins as the van is backing into the garage. We can hear muffled cries coming from behind the sheet metal. The doors open and we see our ladies. Their mouths are stuffed and duct tape is wrapped around their heads to keep it in. Their legs are bound together at ankles and knees. A cruel crotch rope digs into them at the waist and between their thighs. They are seated on the side of the cargo area and their arms are tied far above their heads. He removes each of the frantic fräulein from the van. He stands them up against the vehicle and tethers their wrists far above their heads to the roof rack, strictly stretching the lasses to their limit. He has deprived them of their freedom and now he intends on depriving them of their clothes. Sandra's is the first to go. The the slinky strapless dress was barely staying up in this position anyway, so he felt he was performing a kindness by unburdening her of it. Sandra didn't think so, and once the dress is removed, hoisting herself by her wrists, she pulls up her legs off the ground in an attempt to give him the business end of her heels as he moves along to AJ. He was big. She didn't expect him to be fast. So she was stunned when he catches her feet in mid air. Painfully dangling by her wrists and with her feet in his massive hand she is powerless when his other equally large hand crashed down on her round rump. The shock of the spank is instant, and lingers. She resolves to be more compliant. But AJ still has fight in her. She bucks and thrashes as her cuts apart her dress. He doesn't mind. He'll let them dangle overnight. That will wring the roil out of them.