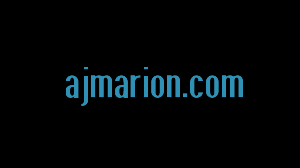 14:19 video
"Miss Appropri-8"
Part 1 of 8 of an 8-MILF, Movie-Length, Mini-Series Event!
This Episode: Bosslady Sandra Taken and Tied By Caroline & AJ!
Prologue: Caroline has been working as a secretary at Sandra's company for years. She did well, but dreamed of the day that she would never have to work again. But retirement is decades off, and she's impatient. A prime-time news expose on the human-trafficking sex-trade planted the seed in her brain. The amounts that rich men and woman around the world would pay to possess a woman of quality was insane. Caroline's gears began to turn. Supply wouldn't be a problem, she worked with an office-full of gorgeous gals. The problem would be find buyers and distribution. After a month of dark-web searches and back-alley meetings, she arranged for both. The Syndicate had a job for her, and for a first job, it was a big one. They wanted Caroline to arrange for eight quality ladies to be restrained and ready to be picked up. Eight?! Well, there were seven gals in the office other than Caroline in the office: The Owner, Sandra Silvers, her secretary Ruth Cassidy, the three salesladies Lisa Harlotte, Samantha Grace and Jackie Christianson, the visiting European account executive Vivienne Velvet and AJ Marion, the mouthy, tenacious and long-legged bitch that worked in accounting with Caroline. To pull this off she realizes she is going to need some help, and Caroline knows that AJ, who is constantly complaining about needing extra money (and no fan of her co-workers) will make the perfect -temporary- partner. Caroline presents her with the plan to sell the other SIX girls in the office and split the profits with AJ 50/50. AJ jumps a the chance. Caroline knows six will never fly with her clients, but things seven probably will. So once She and AJ get the other six handled, AJ will be easy pickins to make seven. So That would make seven girls delivered. Surely the distributors will be happy with seven. Caroline just wont press for the payment of the eighth. 87.5% of her payment will be more than enough to live on forever...

Caroline and AJ drag their first catch into the warehouse. Their boss, Sandra, a curvy broad with and hourglass figure, huge tits and long silver hair, has her arms are pinned behind her back by Caroline. She is barely silenced by a bandanna cleaved between her teeth. AJ is ready, ropes in hand and begins to tie her enslaved employers wrists, ankles and knees. More rope is added around Sandra's chest, pinning her arms to her sides. Her silk blouse strains between the ample bosom and tight ropes. The captirixes tear open the shirt to take a peek at the goods, and see d-cups filled with dollar signs. Sandra is humiliated, but not completely. AJ is more cruel than Caroline realized and begins to apply an extremely tight crotch rope. It bites into Sandra with every twitch. It's agonizing and delightful. If she wasn't so frightened, this would actually be fun. Caroline and AJ have to leave to go greet their next "Guest". But before they do, they realize that Sandra can make just a bit too much noise. They remove the bandanna gag, stuff it deep in her mouth and seal it in with microfoam tape wrapped around Sandra's head. Sandra is left to struggle as her kind assailants go to retrieve her secretary so she wont feel all alone in her predicament...