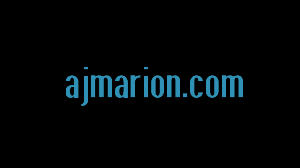 14:14 video
I bounce up off the couch, a huge grin filling my face as Mr Andrews binds my elbows behind me. I wiggle and coo as the rope is applied. I jump and spin around, tangling myself in the length of nylon he had just unfurled.
"I'm tangled in the rope! And not in the way I had intended." I dramatically state.
Mr Andrews quickly ties my wrists. I sit down on the sofa once more and shimmy as I await my mouth stuffing. David fills my mouth with a large yellow bandana, and secures it in place by wrapping red vetwrap around my head.
Appropriately gagged, he lifts me off the couch and down to the rug. I giggle gleefully and kick my legs in the air. A chest harness is added, and my legs are individually pulled up and out with additional rope. I watch David intently as he ties me.
I alternately kick my legs in the air once more, playing. Lifting both legs straight up and together, I peek through the gap between them. Finally, electrical tape is layered over the vetwrap, intensifying the gag. I squeak.
Well bound and helpless, Mr Andrews takes a moment to explore my body, rubbing his hands over my pantyhose encased legs. He pulls down the top of my dress and pinches a nipple, evoking moans and grunts from me. He switches to the other nipple, squeezing. Then, both nipples are gripped and twisted. I wail in waves. My chest heaves with breath when I'm released.
After taking a few moments to regain my senses and gather myself, I begin testing the limits of my restraints. I bend and scoot and roll around on the rug. I wind up stuck on my back briefly, and attempt to sit up multiple ways before finally achieving upright status. Mr Andrews returns to torment me temporarily. We have an exchange regarding my gag, and I mumble about it's tightness.
"I know. I stretched the electrical tape." he says as he leaves. "You're welcome."