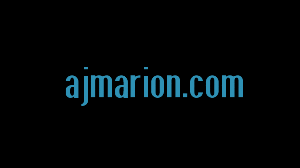 12:04 video
I prance around in place as I await Mr Andrews in front of the fireplace. We banter a bit as he glues my elbows together with a long length of jute.
"I'm one of bondage's nice guys." David tells me.
"So nice!" I sass back.
"Well, you know, I'm a giver. Girls need their elbows tied together, and I'm right fuckin here."
I laugh heartily. I begin using my breathing to manage the immediate stress the bondage is causing my body. David grabs my throat and turns me around.
"Alright, I'm just going to have to...manually control you while I'm tying you up." he casually states as he proceeds to tie my wrists. I giggle as we discuss how disappointing that is for both of us. I am once again forced to focus on my breathing as my forearms lay flat against one another.
"About that ballgag..."
I open my mouth wide and wrap my lips around the red ball as it is clasped tightly in place. Partially bound and mildly muffled, David aggressively gropes and explores my body. He bends me over, hands full of flesh, fingers digging in. I grunt and moan and struggle to remain stable as David slaps my sensitive thighs. He continues to manipulate and maneuver me for a few more moments. Then, I am left to recover.
I wobble to a wide stance and close my eyes as I recenter. I coo through my gag and walk around, my heels clicking on the wood floor. As I wander, I bend and twist, showing off my form and testing the limits of my restraints.
David reenters with another bundle of rope and begins securing my arms to my body. I sigh and vocalize almost constantly as the unforgiving jute is cinched around my waist. I tremble slightly and find myself slipping further into the sensations surrounding me. As I process my predicament, I am surprised as more rope is added to my torso. The compression on my upper body increases, and the constriction causes me to teeter atop my stilettos. I slowly back away unsteady.
Surely we're done. Certainly there is enough rope on me.
Mr Andrews unwinds a final piece of rope, and I gaze at him with pleading eyes. Every breath is an effort. Every exhalation is an instant endured. He raises my skirt and tucks it into my bindings, exposing my black control top pantyhose. A length of rope is wrapped around my upper thighs just below my ass. Then, he smooths my skirt back into place. I walk back and forth gauging my impediment. I squat and stand trying to find some relief. David tells me to turn around and squat down. Apparently, the rope is still not visible. I hold the position having not been told to move, determined to maintain it as long as possible.