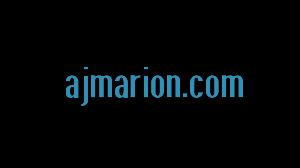 10:00 video
Starring: AJ Marion
"Hello Master! I know how important it is for me to stay fit for our sessions." I say to you.
I continue to talk about how I have put on something that with both be non restrictive as well as pleasing. I move and step around showing off my body and outfit and being somewhat silly.
I pop over to the side to retrieve my mat. I pull it out of the bag, unroll it, and get it adjusted on the ground. I step onto the mat, put in my earbuds, start my music, and begin taking deep breaths and swinging my arms up wide. I repeat this several times.
I roll my shoulders backward and then forward. My ass swaying left and right as I allow the movement to flow through my body and not just remain in my shoulders. My hands glide gently over the tights covering my hips. I continue to warm up my joint with some large, slow arm circles. I lean and stretch and reach my arms straight up. Next up are knee lifts! You can hear each lift as the soles of my feet peel themselves away from the mat. I continue my knee lifts while also reaching overhead and bringing an elbow to each knee alternately.
I pick up a pair of blue weights and proceed to raise my arms out to my sides for several repetitions. Once completed, I roll my neck around, rubbing it, trying to release some of the tension. I stretch out my triceps, gently pulling on my elbow and leaning my hip out to send the stretch all the way down my side. I clasp my hands behind me and shift my weight around; finally bending over and allowing my arms to drop. I recover and then set up for some bicep curls!
I stand in a lunge holding a bright pink weight in my hand. I do several repetitions while smiling. Once done, I bring the dumbbell over my shoulder and raise it above my head to activate my triceps. Making sure to keep it even, complete the exercise on the other side as well providing an excellent view of my butt.
Keywords: leotard, thong, barefoot, tights, exercise, stretching, shiny