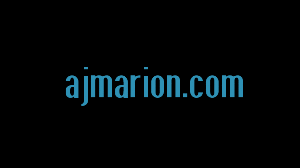 19:29 video
Starring: AJ Marion & Mr Ogre
The first portion of an archive video originally shot for Ogre's World that has been remastered.
OW Video Description: AJ and Ogre decide to do a consensual video where she gets tied to a chair, and they just hang out. Love bondage at its finest. So, they get to work. AJ is wearing tight dark jeggings and a striped shirt with some seriously hot knee high, high heeled boots. Ogre starts by tying her ankles together while they discuss the song O.P.P.
The pop culture references fly all through the video, and the two of them are obviously having a great time while her knees get tied together above and below. She is made to stand up, and her wrists get bound together behind her back, followed by her elbows. They talk about Randy Savage, Spiderman, and all kinds of fun nerd type stuff. She is tied down to the chair and they talk about The Taming of the Shrew. Ogre suggest they hold a contest where viewers send us a list of all the references we make in the video. AJ isn't so sure.
Her arms are bound to the bottom of the chair, along with her ankles. We get a good close up of the gagging, and then a hairtie is added in, binding it to her elbows. She fights to hold the position as he shoots photos of it, but after a few minutes, he releases her hair as it is just too much.
Keywords: over the knee (otk) boots, rope, candid, submissive, gal Friday, ballgag