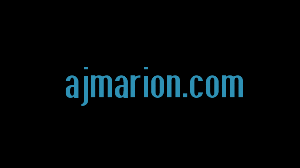 13:35 video
Starring: AJ Marion & Ser Ursa
Ser Ursa pushes me into the studio, and I struggle to move fast enough for them; my legs bound just above my knees with black electrical tape. They swivel me around using my arms like a lever. All I can do is comply as my wrists are also taped up behind me. Ser Ursa retrieves a roll of thin electrical tape from the window sill, and bends down and winds the tape around my ankles.
"Uh...I...uh….guess you're a little upset about the casting…" I inquire apprehensively.
"Just a little bit." Ser replies immediately. "Just a little bit."
Once they finish binding my ankles, they stand and wrap more tape around my torso just above and below my breasts, cinching my arms down to my body a bit.
"Is there anything I could do to get you to stop and change your mind?" I ask hopefully.
"Noooo." they respond flatly.
I wiggle and shift my hips left and right trying to find some comfort in my bindings as well as keep my balance.
"One more thing…" Ser Ursa tells me as they reach over and pick up a big black ballgag with a pink strap; a smug and satisfied smirk on their face. They cram the ballgag in my mouth and strap it tightly in place; then leave me to complain and consider my circumstances.
I shimmy and squirm and strain against my bonds. The tape creaks as I cause it to stretch and re-contract. I whine through my gag as I struggle. Eventually, I manage to work my way to the floor using the wall to slide down. I continue to moan and groan around my gag. I lift my legs high into the air and twist and pull against the tape to no avail.
Ser Ursa returns and decides I require more tape. They push my legs up and begin winding more tape around my thighs and shins. Wrap after wrap after wrap. They hang around to torment me briefly before leaving me once again to languish alone.
Keywords: dancer damsel, damsel in distress, bondage, leotard, shorts, barefoot, tights, bare legs, eyeglasses, DID, feet