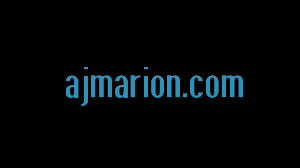 19:04 video
Starring: AJ Marion and Mr Ogre
Some casual consensual bondage time with Mr Ogre. I've just finished working out, and am still wearing my sports bra, leggings, and sneakers. I kneel on the floor in front of him, waiting patiently as he unfurls the first bundle of rope. Mr Ogre binds my forearms and elbows together, and then secures my arms to my body with a waist rope.
"Give me your legs please." Mr Ogres states flatly.
I maneuver around and lay back on my bound arms, making my legs more accessible to him. I exhale purposefully.
"Having a tough time?"
"Yeah, this isn't the easiest...position to hold." I smile back. "Shockingly."
Mr Ogre ties my ankles and above my knees. He then helps me back into a kneeling position to further compress my chest. I breathe and sigh as I balance through the binding. I am then lowered to the floor once again, but this time on my stomach. Mr Ogre grabs my ankles and drags me backward.
"Just one more piece of rope." he tells me.
"Yeah, it's always 'just one more piece of rope'." I complain back to him.
I groan and grunt as he pulls me up into a hogtie. He then produces a rag and black vetwrap.
"No no." I whimper.
"Yes yes." he replies.
"I don't think I can."
"Okay." as he pulls my head up by my ponytail and crams the cloth in my mouth. "I think you're gonna." and black vetwrap is wound around my head.
I grumble through my gag as Mr Ogre takes pictures of my plight. After letting me languish for a bit, Mr Ogre returns and removes my shoes, threatening to tickle me. He tickles my socked feet and I squirm and squeal.