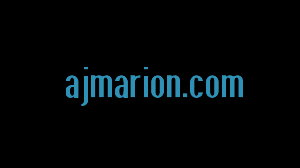 18:14 video
"Hello there." I greet Mr. Andrews. My elbows and wrists already bound behind me. I eyeball the large pair of satin panties in his hand. In my mouth they go! I mumble and mouth the fabric. Several wraps of microfoam tape secure the stuffing in place.
"Do you feel properly gagged now?" David asks me. "That's what you deserve, right? A proper gag."
I nod in coo in the affirmative. Mr. Andrews inspects my gag, a hand around my neck. Then that hand drops and barely tweaks my nipple, evoking squeals and squirms from me. He unbuttons my blouse exposing my pert breasts. I watch David as he gathers a few things.
As he begins to tie me, I make a face and groan.
"What? I'm going to do something uncomfortable to you." David informs me.
I giggle with glee and hop in place pleased. David sits on the fireplace and unfurls a bundle of rope. I notice the tail of rope hanging in front of me. I step-dance around away from David, humming. He quickly reaches over and grabs the rope, pulling me back to him. My waist leash is then anchored under a heavy boot, and I playfully whine.
A length of rope is tied above my knees, cinching them tightly together. The remainder at my waist is then passed between my knees and connected to arms. I wander and walk around in my hobbled state; My heels clicking on the hardwood floor.
David cuts a couple pieces of twine, pinches one of my nipples, and begins tying. I squeal and wail throughout the process. Squeaking and stamping my foot; then immediately distracted by how bouncy the twine hanging from my nipples is. The twine is then also passed between my knees and attached to my arms. This requires me to stay bent forward or pull on my sensitive nipples. I baby step around the room, bending and cooing in my predicament. Eventually, Mr. Andrews returns and alleviates me of my nipple torment...or so I thought. He binds my ankles and reattaches the twine to them. My skirt is lifted, exposing my pantyhose covered legs and ass further. A few swats to my butt, and Mr. Andrews leaves me once again. I stand there, balancing in place for a bit before managing to sit down. Displeased that I have relieved myself of my nipple torment, David returns to readjust. I sigh and whine. I have so little movement left to me unless I want to tug painfully on my nipples. Finally, Mr. Andrews returns to release me. He clips the twine, and I am able to sit up once more. I groan with relief. However, the twine around my right nipple does not want to come off. I yowl and blubber as David removes it. He pets me as I lay my head on his lap.
"Okay. Now you got to stay tied up for the whole pizza cooking." I whimper in response. "It's only like 20 more minutes. You're good."
Other Keywords: legwarmers, nylons