New England Tour (October 24, 2019)
Hello everyone! I recently returned home from a tour of the northeast. It was fantastic! Not only did I get to work with two new producers, I got to enjoy the beginnings of the autumnal foliage.
Side note: I adore fall. The incredible colors, playing in the fallen leaves, crunching them underfoot. It brings me immense joy.
Now, I was a week or two early to get the peak experience, but there were stretches of flaming oranges and golds, green dappled yellows, and deep garnet reds. It was glorious. Expect a return trip next year...but maybe 10ish days later in the month.
In addition to working with a couple of producers (don't worry, we'll get to that soon), I spent a few days visiting friends...one being Specific Kink! He was gracious enough to agree to tie me up and shoot a couple videos. They'll be released on ajmarion.com in the future; so stay tuned for that. Until then, here are a couple of sneak peeks for your pleasure…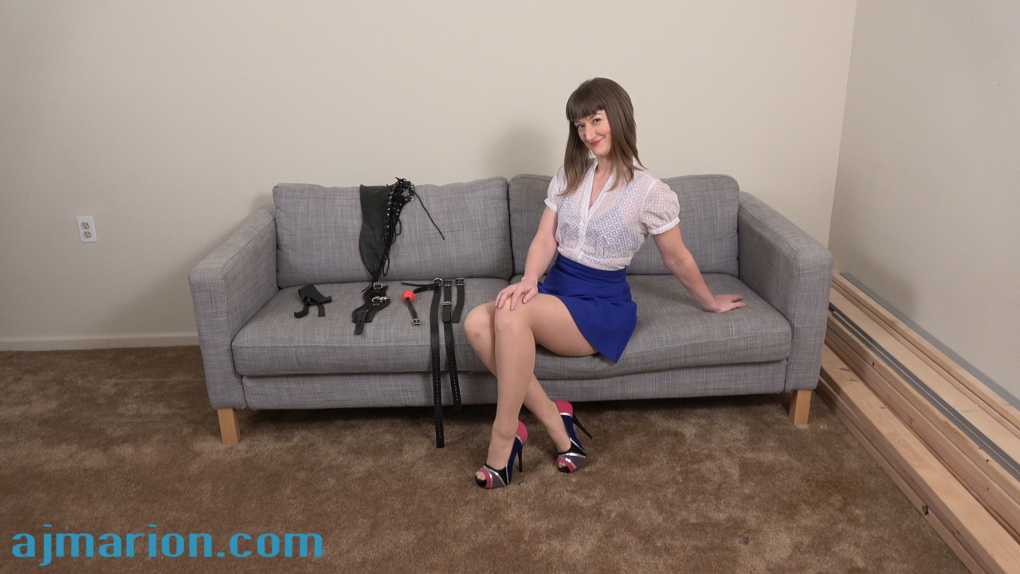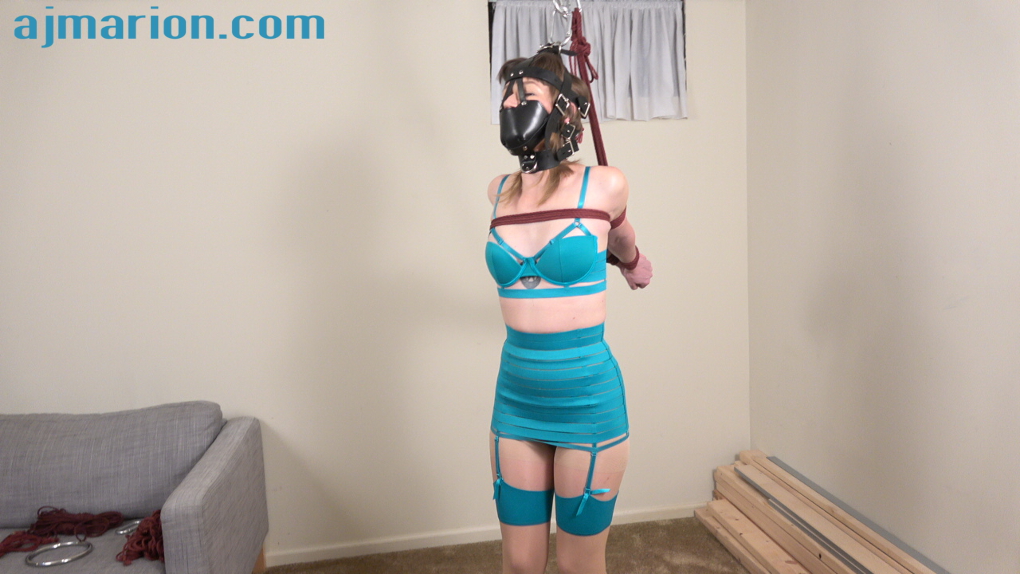 Let me tell you, it has been a hot second since I've really gotten to do ANY bondage, much less strenuous bondage, and Mr Kink put me to work!
On to the new producers I worked with during the trip. The first being Kevin of straitjacked.com!
Truth: I have perved Kevin's work for a while. Gorgeous gals in leotards, catsuits, pantyhose, heels, and tight straitjackets. Truly, what's not to like in that scenario? Bring. It. On.
So, needless to say, when he reached out about working with me, I was ecstatic and jumped at the opportunity. I got to wear the softest spandex catsuit I think I've ever put on as well as some exceptionally tight straitjackets. I've been put in a couple of straitjackets before, but not like this! I had no idea I'd find myself essentially involved in breathplay! The straitjackets were SO constricting, I couldn't take regular breaths, and being released from them was akin to taking off a tightly laced corset, commence corsetgasm. It was amazing, and...I kind of want to get a straitjacket of my own now.
Next up on my tour was a model turned producer, Dixie Comet! Check out thatfetishgirl.com and thatbondagegirl.com for more content starring or produced by her, and of course you know I'll update you as to when you can find the videos we did together on her site!
A Look Inside: Just to give you an idea of some of what goes into this work, I started scheduling with Dixie and Nate back in early August. And, scheduling a couple of months out is not uncommon. Having my list of people and places, it was a matter of analyzing everyone's schedule and my route. For future trips, I plan to move a few things around to make my travel more efficient. Additionally, there are SO MANY toll roads. So, I'll be more diligent with planning my path and try to avoid some of those moving forward because that shit is expensive. I haven't totalled it all up yet (notating tour expenses is on my to do still), but I'm certain it's going to blow my mind. Oh, and I haven't even received the 3 or 4 "toll by mail" bills I'm expecting.
It took shifting things around a few times, but eventually, I got my four destinations sorted. Now, I'm a road warrior, and am able to drive pretty decent distances in one stretch. I also recognize what kind of rest I need to recover from those days, and how much work is reasonable to expect. I allocated a couple of stops for this, booked my accommodations, and voila! A tour was born.
For one of the videos with Dixie, I was headed to a Halloween party dressed up as Batgirl! I wander through the house, looking for other party goers, eventually ending up in the basement. (Clearly nothing untoward is going to happen!) Suddenly, I'm grabbed from behind by a creepy mask wearing thug! Bondage and torment ensue! It was super fun to get to shoot some storyline damsel in distress videos, and I look forward to working with Dixie and Nate again.
Truth: I was kind of nervous before the shoot. I'm always a little nervous when working with people for the first time. I want to do a good job, give them a good product, and establish a positive working relationship. So, the usual...AND, there was a script page. It was simple, but there were definitely details I needed to remember. (This is not usual. I've just mostly been doing candid consensual or grab and wrestle damsel work as of late.) Once we got shooting, I relaxed a little, and Nate and Dixie were great with giving direction between cuts.
Once we were done shooting, I decided to take a walk and enjoy the gorgeous Pittsburgh day. I wandered around reveling in the sunshine like the flower I am. It's always fun to see people watch me. We spend so much time with our heads down and phones in our faces, seeing someone stand, eyes closed, face to the sun, still, absorbing and smiling, for even a few minutes causes something...curiosity, fascination, confusion. I'm just happy to make people feel. To disrupt their regularly scheduled program. Even if just for a few moments.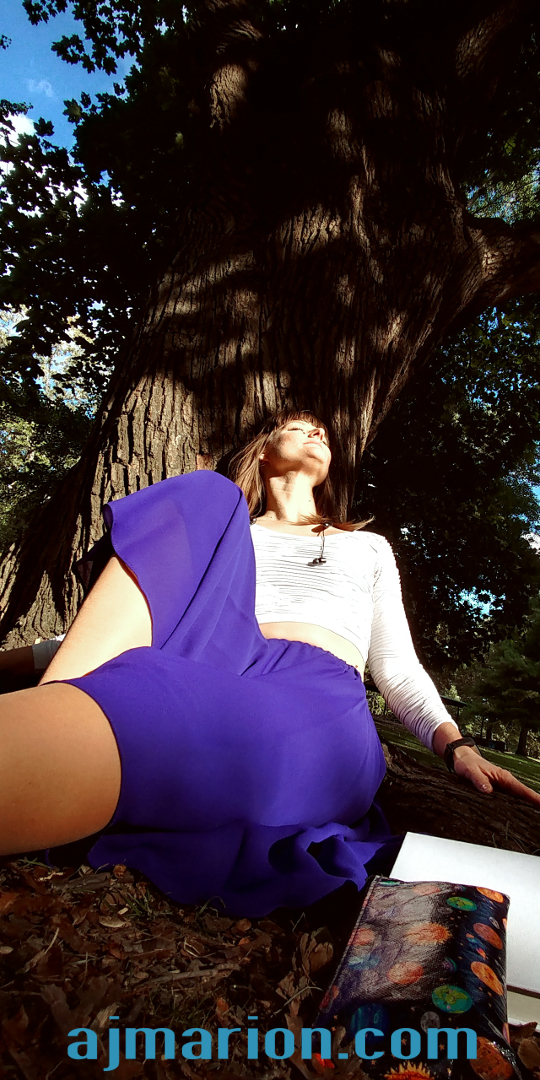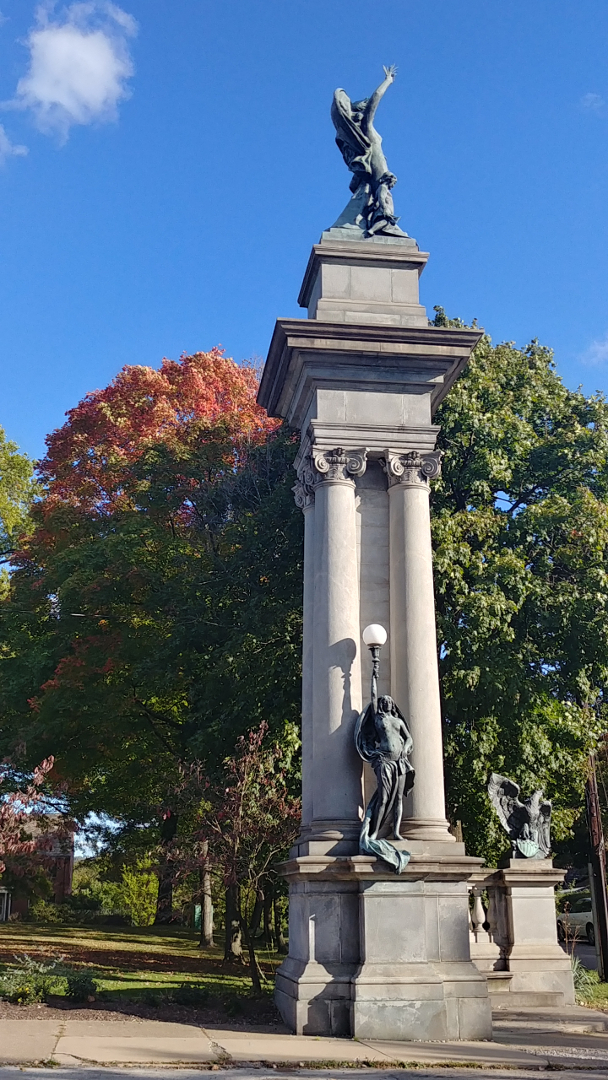 Dinner and packing up for the trip home filled the evening. Then I was back up at 6a and on the road just before 7a! It was a beautiful and uneventful trip home. I had a spectacular time in the northeast, and can't wait to go back and spend a few more days in each location. My current plan is to head back that way late April/early May 2020.
Next up is heading somewhere warm in January, and I currently have my sights set on Texas/the southwest! Stay tuned for more details about my next tour, and let me know if you'd like me to come to your area.