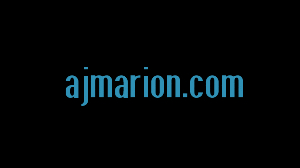 10:51 video
Part 6 of 8 of an 8-MILF, Movie-Length, Mini-Series Event!
This Episode: Long-Legged European Seductress Becomes 6th Sexy Slave! All On-Screen
Previous Episode: MILF Salesgirl Jackie Christianson Becomes Bound & Gagged Victim #5 - All On-Screen!
Prologue: Sandra was interested in expanding her enterprise into Europe. What she needed was an attractive, aggressive agent indigenous to the continent and multi-lingual to be the face of Sandra's company across the ocean. Vivienne was the new hire tasked with the project. Ms. Velvet traveled the main headquarters in the United States to get familiar with the company and the ladies she'll be relying on for backup in her job. Unbeknownst to her, but knownst to us, Vivienne's visit sealed not only her fate, but that of her colleagues, because now there are enough ladies to fill the order...

All on Screen - Caroline and AJ lead the long and lean blond into the warehouse. Vivienne fights the entire way. Around a bandanna cleave-gag, she angrily admonishes her captors, but it falls on deaf ears. The fierce femmes have enough on their minds, and hands with the quintet of rowdy, ravishing broads bound and gagged and squirming all over the loading dock. Between dragging dames back to the struggle pile and layer on more wrap gags, Caroline and AJ still have to get the feisty foreign female fettered for final fulfillment of their order (well, as far as AJ is concerned, this is the last lady they need to nab...) Vivienne isn't going to make it easy for them, however. The restrictive ropes are added to her ankles and knees, then her wrists, chest and elbows. A biting crotchrope is put in place and all that is left is the Microfoam gag. AJ takes the bandanna out of Vivienne's mouth to turn it into complete mouthstuffing, but with the split second Viv has with an unobstructed mouth, she threatens her pretty captors, "I will escape! And when I do, I will hunt you down like a deer!" They are the last intelligible words Ms. Velvet utters as her mouth is completely filled with cloth and wrapped all the way around with tape. The quaking quintet is now a struggling sextet of sexy slaves ready for delivery. Well, almost ready...
Next Week: Crazy Captor AJ Becomes Comely Captive #7 once KO'd by Caroline!
Starring: Sandra Silvers, Ruth Cassidy, Samantha Grace, Lisa Harlotte, Jackie Christianson, Vivienne Velvet, Caroline Pierce, AJ Marion