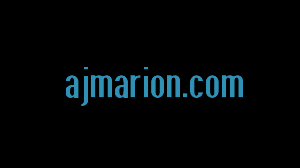 17:35 video
My heels click on the hardwood as I walk over to Raven Eve and kneel before her, my hands gently clasped behind me.
"I like the outfit you chose." she smiles as she comes forward and begins tracing the stitch lines of my lingerie. "This is very pretty. I think I have something that will make it look even prettier..."
"Do you?" I coo back.
"I have a little rope." and she slides to the end of the couch, picking up a bundle on the hearth.
"What would you like first?" I ask.
"I would like your hands behind you." she informs me.
I stand and bring my wrists together behind me as instructed.
"I just wanted to showcase your, assets a little" she says nearly under her breath. I immediately bring my feet together, arch my back, and waves my ass side to side. "There ya go." she giggles and grins as she binds my wrists. Once she finishes, I do a little turn and quick step. Raven retrieves another bundle of rope and begins unfurling it as she steps into me. I nuzzle her, and her hand wander my body, sliding over the satin and nylon.
Raven begins lashing my elbows together, and I flex my shoulders to bring them as close as possible for her.
"You almost don't need me to help with that." she comments as she winds the rope around my arms.
"I mean I try to make it easy." I respond.
"You make it very easy! I almost feel like I'm cheating; it's so easy." she grins back.
I shift and shimmy as she completes the tie. She tells me to "prance around" as she grabs more rope. I strut back and forth, crossing my steps and swiveling my hips as I walk. I bend and moan as I settle into my bonds.
"What's next?! What's next?!" I excitedly ask.
Raven seats herself, and pulls me in close to her. A length of rope is cinched down just above my knees. Appropriately hobbled, Raven asks me to walk for her, "Proper with your ass out." I take a million tiny steps, kicking my feet up as I turn around. Upon reaching the hearth again, I bend over and wave my butt. She rubs my rump, giving it a caress and smack.
"I think I have a better idea for you." she breathes. I squeak in anticipation. "You're just so pretty standing up like that. I hate putting you on the floor."
"I could be pretty on the floor instead..." I smile as I kneel down, knees spread wide, eyes gazing up at her.
Raven squats down between my legs, whispering to me as we nuzzle noses. I maneuver myself into a position to be frogtied. She frogties each leg, complete with heel loop. I reposition myself up on my heels once more, and nuzzle into Raven as she caresses me.
"I just thought, 'Oh I could stand up.' No…." I laugh.
Raven has plans for a final piece of rope and walks to the fireplace grab it. I duck walk over and pick up the gag with my teeth, presenting it to her.
"Who doesn't like a good girl that brings her the gag?" Raven asks. The bit gag is placed between my teeth, centered, and tightened.
I sigh with relief as I lean forward, coming off my heels onto my knees. I wiggle around trying to give Raven the best access to me for a crotch rope. She loops it back and forth, finally attaching it to my arm ropes. Happy with her work, she lounges on the shiny couch.
"Can you make it over to me?" she queries.
I waddle bounce over, and am rewarded with touches and caresses all over my body.
"Maybe I'll just carry you out like this and leave you at the foot of my bed tonight." she tells me. I giggle and coo at the possibility. "You're just too sexy not to keep."