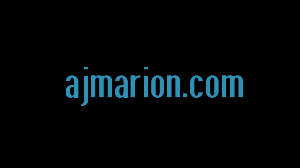 14:57 video
Part 4 of 8 of an 8-MILF, Movie-Length, Mini-Series Event!
This Episode: Blond Saleslady Lisa Harlotte Becomes Bound & Gagged Captive #4 - All On-Screen!
Last Episode: Sexy Saleslady Samantha Grace Become Bound & Gagged Captive #3 - All On-Screen!

Prologue:The truth is, Lisa doesn't need to work. Her father is a well-connected businessman who gives Lisa everything she wants. But Lisa likes flirting... a lot. And in her job as a Sales Representative for Sandra's company, Lisa gets to flirt all day long. She not only flirts with all the ladies in the office, of course, but she flirts hard with all of her clients, both male and female. And it works. Her sales are through the roof. When Lisa returned to the office and dropped off her reports to Caroline, Lisa rolled out the charm, and Caroline was receptive. So receptive that Lisa never noticed AJ coming up behind her with the rag...

All on Screen - It still hadn't sunk in for Lisa what was going on, until Caroline and AJ marched her through the doors. There in front of the loading dock were three of her most buxom co-workers, Sandra, Ruth and Samantha. All were completely bound and gagged and writing on the warehouse floor. Each of them was tightly tied at the ankles with their hands behind their backs. Crotch ropes digging into their pantyhosed pussies and their arms pinned to their torsos by ropes around their waists and even more rope around all of their huge tits. Thick Microfoam gags sealed rags in to their mouths. Lisa knows she's next. The ropes begin to be added to her. While AJ is tying, Caroline is stripping Lisa, occasionally, Caroline and AJ switch roles. If these two crazy bitches manages to nab this sexy trio, there was no way she could hope to break free. So, as she is being tied, she tries her best to plead around her gag... "Do you know who my father is?" "He has lots of money" "If you let me go, I wont tell anyone about this"... But it all falls on deaf ears. Soon her pleas are completely muffled after her cleave gag is turned into mouthstuffing and held in my tape. Lisa is dragged onto the pretty pile of captives to struggle, in vain, as Caroline and AJ go to retrieve their next catch...Jackie Christianson.