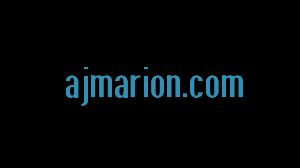 13:28 video
My peeptoe stilettos click on the floor as I'm pushed into the room. The man grabs the back of my neck and shoves me to my knees. Wedging me in place with my arms pulled up high behind me, he begins to bind my elbows. I whimper and cry as I struggle against him. My elbows bound; I'm roughly maneuvered between the man's legs, and a red ballgag is crammed into my mouth. He takes a moment to grope me and pinch my nipples through the sweater before retrieving another length of rope.
He looms over me unfurling the bundle, and I quiver in fear. He wraps a hand around my throat, pushing me backwards, while stretching my legs out. The man makes quick work of tying my ankles, and my blue skirt rides further up my thighs as I wiggle and squirm. I am then flipped onto my side, and the man presses my face into the carpet as his other hand roams my body. Caressing my pantyhose and grabbing handfuls of ass, he explores me and ponders the possibilities.
"Just how many times and how much is it gonna hurt is really I guess the question for you." he states nonchalantly while giving my hip a resounding smack. I am then left there to ruminate on his words.
He soon returns and rips apart my top, exposing my pink, lacy bra. He then lays down on top of me, trapping my pelvis between his legs. Groping and grabbing and pinching as he pleases while I wail past my gag.
"This will be useful." he states upon discovering and expanding a hole in my pantyhose.
He continues to shred the nylon covering my ass, and swats the bare flesh after it's revealed. Finally, the man puts me in a tight hogtie. He torments and taunts me, threatening extended bondage and nipple clamps. He then leaves me to my predicament.
I flex up, arching and looking around. My mobility limited, I roll side to side with great effort eventually flipping over onto my back. I sigh heavily with the relief the change in position brings. I writhe on the carpet to no avail, only managing to tire myself more and more.
My assailant returns a final time, and pulls down my bra, showing my pert breasts, prepping them for the nipple clamps they will receive later.