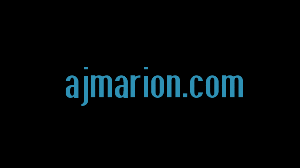 13:13 video
Part 3 of 8 of an 8-MILF, Movie-Length, Mini-Series Event!
This Episode: Sexy Saleslady Samantha Grace Become Bound & Gagged Captive #3 - All On-Screen!
Last Episode: Big-Titted Secretary Joins Her Buxom Bound LadyBoss in Bondage!
Prologue:Samantha was always uneasy around AJ, and with good reason. AJ was super strict when Samantha would make an innocent error on a sales order and then Samantha would have to endure a tongue-lashing (and not the fun kind) at the hands of the angry, yet alluring, accountant. Sweet, submissive Samantha would take the tirade quietly and calmly, because secretly, she dreamed about AJ dressing her down outside of work hours. In fact, it's the reason she made "mistakes" on the paperwork in the first place. She would do anything to get a faceful of AJ. So when AJ called her into the office, she was ready, and eager to take what AJ could deal out. What Samantha didn't expect was Caroline...
All on Screen - It still hadn't registered with Samantha until she was dragged into the warehouse by Caroline and AJ with a bandanna cleaved into her teeth. There on the cold, concrete floor was her sexy, curvy boss Sandra completely bound and gagged with her top torn open exposing her exquisite breasts. Next to her was Sandra's luscious, leggy redhead secretary, Ruth, all tied up in the same fashion. Both are struggling furiously and screaming into their Microfoam-over-an-entire-bandanna-mouthstuffing-gag. And then it clicked. Samantha was next, and this wasn't playtime. While Caroline holds her still, AJ Begins to tie Samantha the same way she did the captive coworkers. Samantha's legs were welded together with rope at ankles and knees Her wrists tied tightly behind her back with her arms cinched snugly to her torso with a chest harness. An invasive crotchrope is added and her blouse is torn open. The bandanna is turned into mouthstuffing and micro foam tape is wrapped completely around her head. She is trying her best to be compliant, but it's not stopping AJ from yelling at her anyway. Samantha is a mess of emotion as it appears that her long-held dream is about to become a nightmare... This isn't fun anymore. She and her two co-workers are in serious trouble. Once that begins to set in, the formerly quiet ant and compliant saleswoman joins the other buxom, bound beauties in their desperate struggles... Another Saleswoman, Lisa, is set to arrive at the office soon. Maybe she'll discover whats going on and go to get help. Or maybe...
Next Week: Lisa Harlotte Join Sandra Silver, Ruth Cassidy & Samantha Grace in Ropes!